#8 - BRAD LACEY - 3B
Bats: Right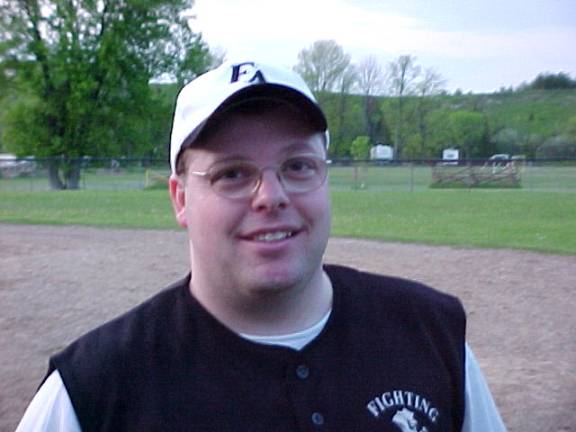 Throws: Right
Birthday: May 9, 1972
Employer: Teacher
Hobbies: BDSM
History: Laceman was a founding member of the Amish and is the teamís moral leader. (Thatís moral not morale) His consistent bat has made him a mainstay at the top of the batting order for the past few years. But itís his take no prisoners attitude that really motivates his teammates.

Looking peaceful and docile on the outside, Laceman has injured and maimed no less than 13 players over the last three years. One member of the Paisley Wildcats even retired after an unremorseful Lacey took him out at first base last year. While the injury was not serious, the man said that every time he stepped on the diamond, he could see Laceyís ďIím going to kill you!Ē face in his mind.

Brad is the proud new father of Pierce Brosnan Lacey, or Jake as he is known and was just crowned father of the year by his wife Patti-Jo.